Meet The Pressers is a weekly show hosted by Matt Mallory and Klint Macro. The guys, and their fellow trigger pressing guests, discuss firearms and self-defense education, products and accessories – as well as faith, politics, and political activism. The show is officially listed on IMDb as a talk-show, airs weekly in both video as well as all of the major audio only podcast platforms, and is sponsored by giants in the industry and fans of the show. Learn how to subscribe to the show here and don't forget to follow us on YouTube, GunStreamer, Facebook, Instagram, Twitter, and PATREON.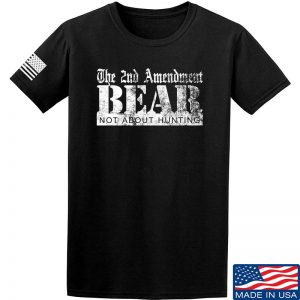 "Meet The Pressers… It's the best name in firearms podcasting as far as I'm concerned."

Rob Pincus
Matt Mallory is the owner of Public Safety and Education (PS&Ed) based near Syracuse, NY. Matt is a U.S. Army veteran, former adjunct college professor, nationally recognized self-defense educator, and published author. Currently, he works as a sworn New York State Law Enforcement Officer, instructor, writer, and gun store owner. Matt teaches over 60 different types of courses, over 200 times a year, to many thousands of civilian and law enforcement students, all over the country. Matt's company website is www.PSandED.com.
Klint Macro is the founder of The Trigger Pressers Union, Local #1 being based in Pittsburgh, PA. Klint is a nationally recognized defensive firearms educator, and published author. The motto of the Trigger Pressers Union is "Responsibly exercising our Rights through the safe and ethical training of our fellow citizens." Klint is also the Co-Administrator of National Train A Teacher Day as well as in leadership positions with various pro-Liberty organizations in Pennsylvania. Klint's Company website is
www.TriggerPressersUnion.com.
To watch the show, visit the official Meet The Pressers YouTube Channel or GunStreamer Channel. To listen to the show on platforms like Apple Podcasts, Google Play Music, and more – click here. To learn more about the guys visit their personal bio pages: Matt & Klint